Organising an event always involves a long to do list, but the Hog Roast Reading team can take the stress out of planning the catering. We have the event catering experience to provide optimum catering solutions for any type of event in Reading, from wedding receptions and birthday parties to corporate entertaining and everything in between. Let Hog Roast Reading take the stress out of your big day by hiring us to provide high-quality and ultra-reliable hog roast catering services for your event, in addition to a bespoke menu that ticks all your boxes.
Think about how wonderful it could be to have a team of professionals cooking a delicious hog roast right in front of all of your guests. They would all be impressed as the smell started to filter up their nostrils, leaving them salivating in anticipation for the main event. The hog roast would be your party showstopper, and it could go without a hitch if you had Hog Roast Reading dealing with all of the associated logistics.
We are the local leading experts in hog roast catering in the Reading area. Our specialist team are capable of preparing delicious hog roast feasts for any event in Reading, utilising the finest locally sourced produce to freshly prepare our food on-site. Our hog roasts are an incredibly popular choice for fun outdoor events, and your guests are guaranteed to be impressed with the quality of our food.
Hire Hog Roast Reading for your Event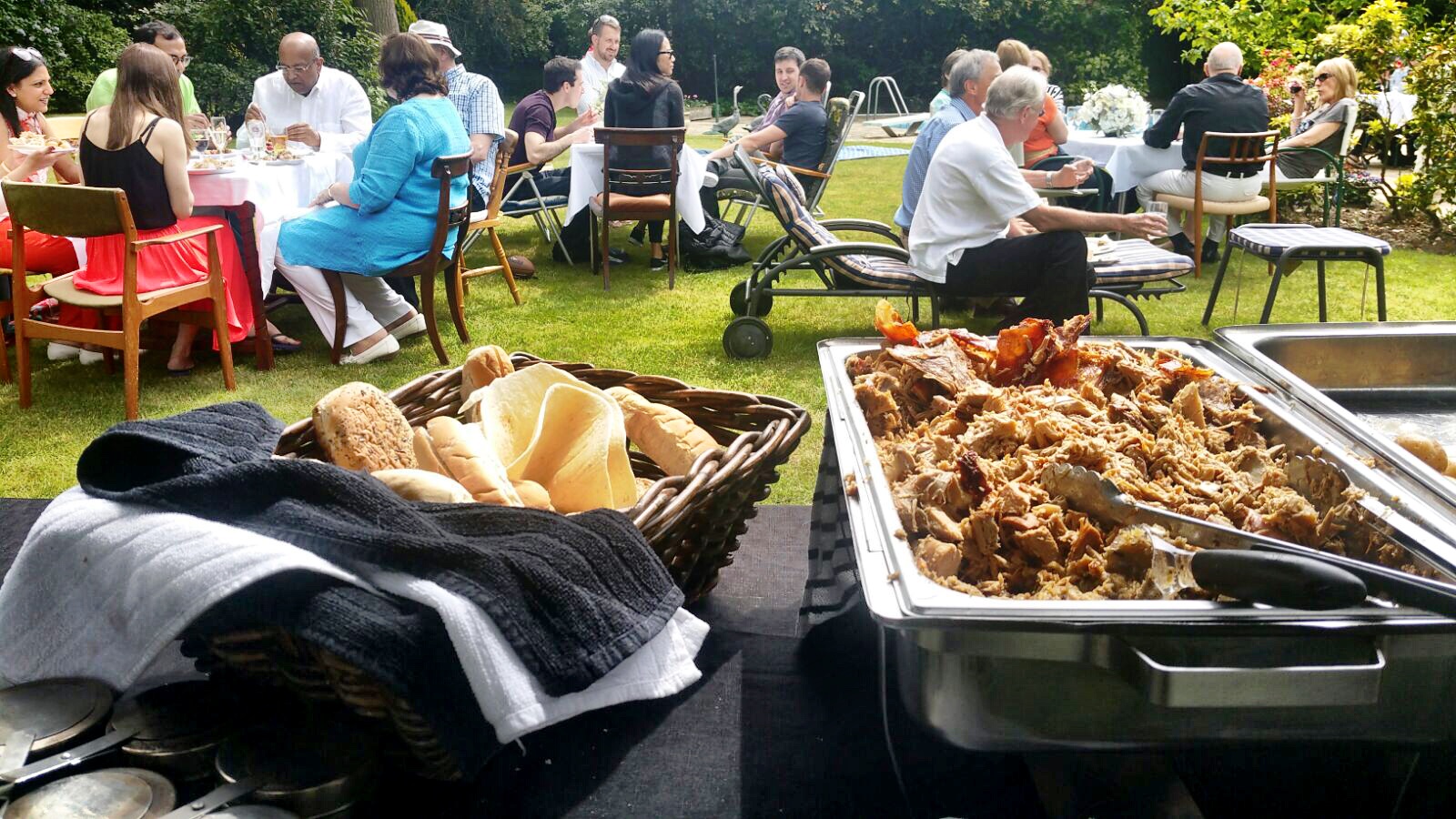 Our fantastic hog roasts aren't the only reason we are such a great catering choice for events in Reading. We offer a range of equally tempting menu options to ensure all of your guests will love our food. This includes alternative slow cooked meats and barbecue dishes, as well as plenty of meat- dairy and gluten-free dishes in all of our catering packages. We can offer you a unique menu for your event and if you have guests with specific requirements, just let us know and we will take care of everything.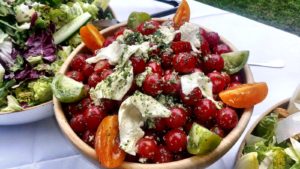 The standard of customer service the Hog Roast Reading team deliver is just as high as the standard of food we provide. We love the high level of positive feedback we receive from new and regular clients alike and we are continually expanding the catering services that we offer. If you would like an informative chat about how we can help you create a successful event or you want to know more about our catering packages, we are always available to answer your queries via phone, email or the contact form on our website.
Our Love For Hog Roast Catering In Reading
Reading is a diverse and interest town that is best known for its annual music festival. Whether you are planning an event of that scale or something smaller, our hog roasts are always ideal for such events. We can cater with ease for any number of people in any type of setting in Reading. So, no matter if you require large-scale catering in the middle of a field, or a more refined meal in an urban setting for a smaller gathering, the Hog Roast Reading team are equipped to cater just about anywhere in Reading, without the location ever hampering the consistently high standard of freshly made food we provide.
If you fancy dining in with caterers attending to your every need, that's where Hog Roast Reading can help. We can turn any social occasion into a really special one, whether you're planning a retirement party, birthday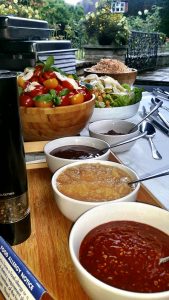 bash or wedding meal. A hog roast is suitable for any kind of event in the town that you can think of and it's not as expensive as you may think.
You don't need to be planning a huge party or have a massive budget in order for our hog roast catering services to be suitable for your event. We are a viable catering option for intimate parties as well as for larger ones, and we can also provide more formal sit-down meals with table service courtesy of our own professional events team.
Value for Money with Hog Roast Reading
Our catering packages are not set in stone and we are always open to incorporating your ideas into your finalised menu. We can put together an impressive and bespoke catering package for your event that will be perfectly in line with your budget, your expectations and the occasion. If you want to find out more, don't hesitate to get in touch with us here at Hog Roast Reading!